Interactive Session with Reflection, Open Space & Celebration
​
Objectives
​
Hear traditional Squamish stories about community resilience and the Great Flood.

Learn about next steps for regional resilience in BC, emerging from URBC 2020 sessions convened by government agencies, planners and engineers, non-profits, FN health authority, and more. Session convenors will report on key highlights from the 'initiatives in focus sessions'.

Be entertained by comedy improv on the theme of disaster risk reduction.

Featured speakers will reflect on URBC outcomes and how 'big moves ' can be implemented to advance a less risky, more resilient future for Southwest BC. Together we'll consider a road map for continuing to advance collaboration and innovation.
​
​
Contributors
Featuring storytelling by Councillor Chris Lewis (Squamish Nation), and improv drama performance by Jacques Lalond.

Closing reflections from Meredith Fyfe (Western University), Pouria Kourehpaz (UBC), Andrew Pape-Salmon (BC Government), Johanna Wagstaffe (CBC News), Jennifer Cutbill (Lateral Agency) & Murray Journeay (URBC).

Hosted by Susanna Haas Lyons (URBC), With Jessica Shoubridge (URBC)
​
​
​​
​
​
​
About Contributors
Murray Journeay, Research Scientist, Geological Survey of Canada, NRCan
---
Murray has spent the last thirty years exploring the geological architecture and evolution of mountain systems in western Canada, and the ways in which communities interact with this landscape in terms of sustainable land use and disaster resilience planning. Research activities with the Geological Survey of Canada have ranged from field-based investigations of regional tectonic processes that drive crustal deformation and related earthquake hazards in Western Canada to computer-based modelling of earthquake risk and risk reduction strategies. Murray currently leads the development of a national earthquake risk model for Canada to inform disaster resilience planning in accordance with policy and technical implementation guidelines established as part of the Sendai Framework for Disaster Risk Reduction (United Nations, 2015: SFDRR). The model utilizes integrated risk assessment methods and emerging best practices of risk governance to develop a more holistic and empowering view of earthquake risk in Canada.
---
Chris (Syeta'xtn) Lewis, Elected Councillor, Squamish Nation
---
Chris (Syeta'xtn) Lewis is currently an Elected Councillor for the Squamish Nation serving his third consecutive four year term with the following portfolios: Intergovernmental Affairs, Education, Employment and training, Planning and Capital Projects and Governance. Chris is also a Board member of the MST Employment and Training Society, Nch'kaỷ Development Corporation and the Coho Society of the North Shore. Previously, Chris worked for many years at the national and provincial levels for the BC Assembly of First Nations focusing on First Nations advocacy and policy. Chris holds a Bachelor of Arts (Geography/First Nations Studies) from Simon Fraser University.
---
Jessica Shoubridge, Professional Planner, Consultant, Project Manager
---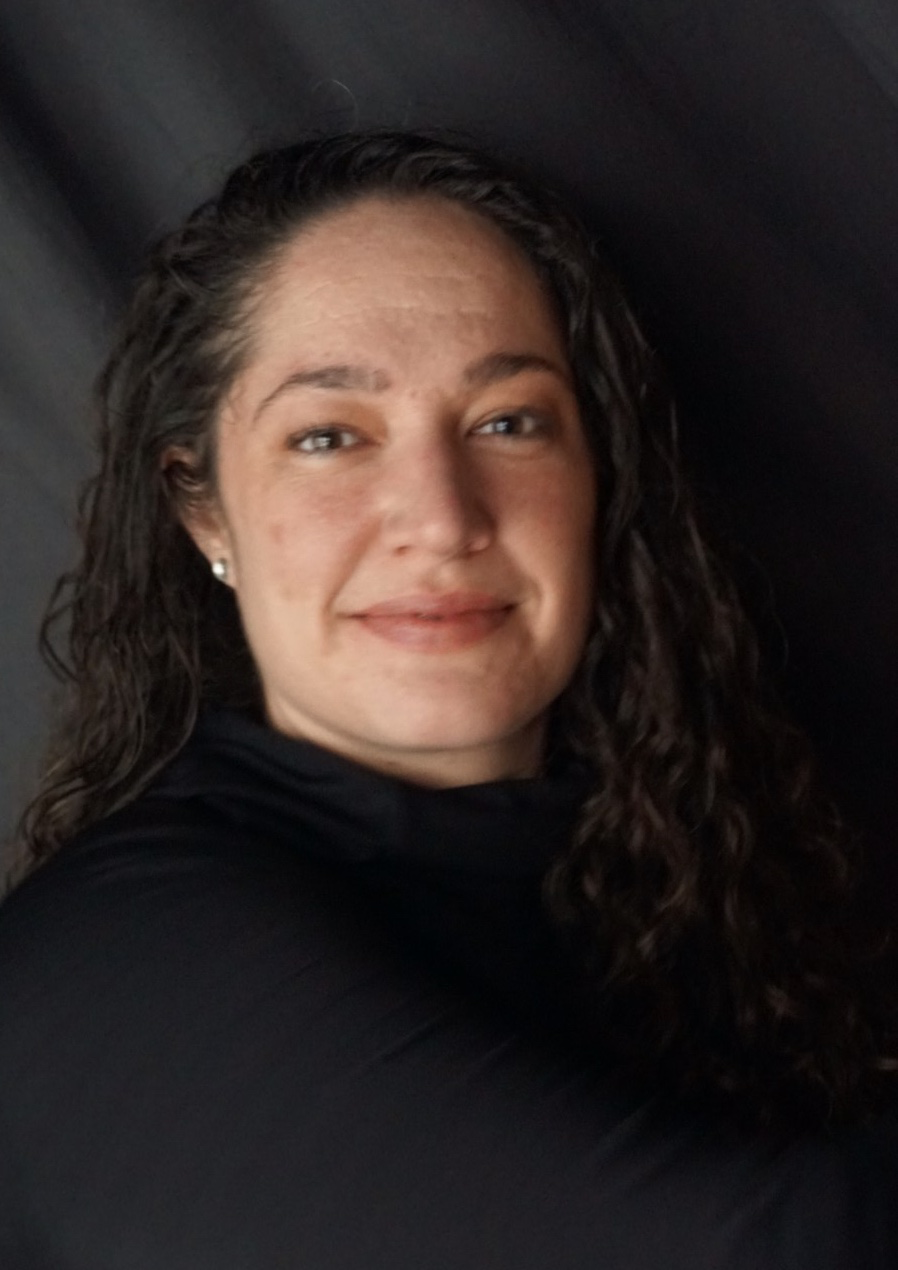 Jessica Shoubridge is a professional planner with 10 years of experience working as a project manager, and facilitator of strategies and actions that aim to reduce climate and natural hazard risk and build resilience in Southwest BC. She has worked across all orders of government, the private and nonprofit sectors to connect the dots between best available climate projections, natural hazard science and open risk models and the proactive actions and finance required to reduce such risks at the local, regional, provincial and national scales. Before starting her consultancy, Jessica led the development of the City of Vancouver Earthquake Strategy, where she advocated for and worked towards open, integrated, multi-hazard risk modelling and holistic policies for existing buildings to inform a city-wide approach to enhancing resilience. Since then, she has worked with communities and on projects that have been recognized as leading edge by the United Nations (District of North Vancouver Sasakawa award), the federal government (Natural Resources Canada Award for Collaboration – DNV Community-wide Earthquake Risk Analysis), and the Planning Institute of British Columbia (New Directions in Planning- Lower Mainland Flood Management Strategy). Jessica applies this experience and knowledge of global best practice to inform solutions that are locally-owned and is passionate about working to build resilience in Southwest BC, the Cascadia bio-region and beyond. Jessica has been part of the organizing team of 2017 and 2018 Symposiums.
---
Johanna Wagstaffe, Senior Meteorologist and Seismologist, CBC
---
Johanna Wagstaffe is CBC Vancouver's senior meteorologist and seismologist. She joined CBC in 2007 and was recently awarded a Canadian Association of Journalists award for Fault Lines, a podcast examining two hypothetical scenarios involving earthquakes along Canada's West Coast. Outside of work, Wagstaffe enjoys running, teaching children about weather and science and flying.
---
Jennifer Cutbill, Founding Director of Lateral Agency and Vancouver Design Week
---
Jennifer Cutbill is the Founding Director of Lateral Agency and Vancouver Design Week. She is the Regional Director of the RAIC, adjunct faculty at The University of British Columbia, and licensed Architect under the AIBC. Jennifer's work focuses on regenerative design, systems strategy, and holistic community health and well-being. Her projects range from pavilion-scale EV infrastructure to regional water reservoirs; affordable multi unit housing to post secondary; and block-scale wellness, cultural adaptive re-use and community regeneration. Jennifer graduated from the University of British Columbia's School of Architecture and Landscape Architecture (SALA) on the RAIC Honour Roll. She also received the Architectural Institute of British Columbia Award of Merit and the Ray Cole / Perkins+Will Award for Sustainable Design. Jennifer believes architecture and design are not only acts of design but acts of agency. As part of the RAIC board, she hopes to help leverage the tremendous capacity of the profession, as a community of thought (and action) leaders, to enable and impel positive change.
---
Andrew Pape-Salmon, Executive Director of the BC Building and Safety Standards Branch, Ministry of Municipal Affairs and Housing
---
Andrew Pape-Salmon is the Executive Director of the BC Building and Safety Standards Branch, Ministry of Municipal Affairs and Housing. The Branch is responsible for the Building Act and building regulations such as the BC Building, Plumbing and Fire Codes; the Homeowner Protection Act, and the Safety Standards Act. Over the past seven years Andrew has worked in the field of building resilience, including seismic safety, both with the private sector (RDH Building Science) and two levels of government (City of Vancouver and the BC Government). Andrew is a Professional Engineer with a master's degree in Resource and Environmental Management, specializing in economics and policy for sustainable and resilient buildings, communities and energy systems. He is an Adjunct Professor with the Department of Civil Engineering at the University of Victoria and the instigator for the formation of an EERI student chapter.
---
Susanna Haas Lyons, Public Engagement Specialist, Susanna Haas Lyons and Associates
---
Susanna Haas Lyons is a public engagement specialist who develops strategy and provides training for better conversations between the public and decision makers. She has over 18-years international leadership experience in the field of public participation. Bridging online and face-to-face methods, Susanna has worked on some of North America's largest and complex citizen engagement projects, including serving as Chair of the City of Vancouver's Flats Arterial Community Panel, acting as Senior Advisor to the Government of Alberta's review of its public engagement system, and bringing together 4,000 existing and displaced residents of post-Katrina New Orleans to create redevelopment plans for the hurricane ravaged city and pioneering an online consultation platform with federal U.S.A agencies. Susanna is also an Associate with the Wosk Center for Dialogue. Susanna has been part of the organizing team of 2017 and 2018 Symposiums.
---
Jacques Lalonde, Actor and Comedian
---
Jacques is an award winning actor/comedian who has performed for over 2 million people live. He has been featured at Just for Laughs, the Vancouver, White Rock and Prince Rupert Comedy Festivals. He teaches a course called the ABCs of HAHAHA and was a host at the 2010 Olympic Games in Vancouver. From appearing at Vancouver Fringe Festival, to Western Canada Theatre, to Carousel Theatre for Young People to Green Thumb Theatre to the Arts Club, Jacques has entertained well over a million people. He is the only person to ever receive the Lifetime Achievement Award from the Fringe, appearing in more than 25 Fringe Shows over the years. Most recently he did a TED TALK on the healing power of creativity and hosted a show called Jacques Talk.
---
Meredith Fyfe, MSc. Student, Western University
---
Meredith is a Master's student interested in the challenge of communicating hazard and risk to intermediate audiences, especially through map products. After completing her Bachelor's degree from the University of Guelph studying Environmental Geoscience and Geomatics, she moved into Master's studies focusing on Geophysics and Seismic Hazards at Western University. Her research focuses on multi-stakeholder engagement and collaboration related to seismic microzonation mapping of the Metro Vancouver region, as well as analyzing spatial data density, interpolation techniques and analogues to traditional site classification metrics, to produce comprehensive, universally useful, standardized map products. She has been actively involved with the Metro Vancouver Seismic Microzonation Project (https://metrovanmicromap.ca/) for over 2.5 years. Meredith lives in Ontario and enjoys travel, backcountry canoeing and being outdoors but prefers spending time in Western Canada skiing and hiking when she can. More than anything else, she loves maps and GIS and finds ways to incorporate them into every aspect of her life.
---
Pouria Kourehpaz, Ph.D. Student in Earthquake Engineering, University of British Columbia (UBC)
---
Pouria is currently pursuing a Ph.D. in Earthquake Engineering at the University of British Columbia (UBC). He is a member of the Engineering for Seismic Resilience Laboratory (ESR Lab) at UBC. His research focuses on the development of methodologies to assess seismic risk in the Pacific Northwest and implications on urban resilience. Prior to joining UBC in 2019, he completed an M.Sc. in Civil Engineering (with an emphasis on sustainability) at the University of California (UC), Davis in 2019. He also obtained an M.Sc. in Structural Engineering from UC, Berkeley in 2014, and a B.Sc. in Civil Engineering from Sharif University of Technology, Tehran, Iran in 2013. In addition to academic studies, Pouria worked as a bridge engineer at T.Y. Lin International in San Francisco, CA from 2015 to 2018.
---
---